Discover more from The Indian Dream
Discover the next big business idea before it explodes.
Over 1,000 subscribers
#002 -🎙️ Build an Audience Before your Product
Thinking of building a company? Why not build an audience first?
The Indian Dream Trends (TID Trends) is a newsletter to identify new markets and ideas that are set to explode in the next few years.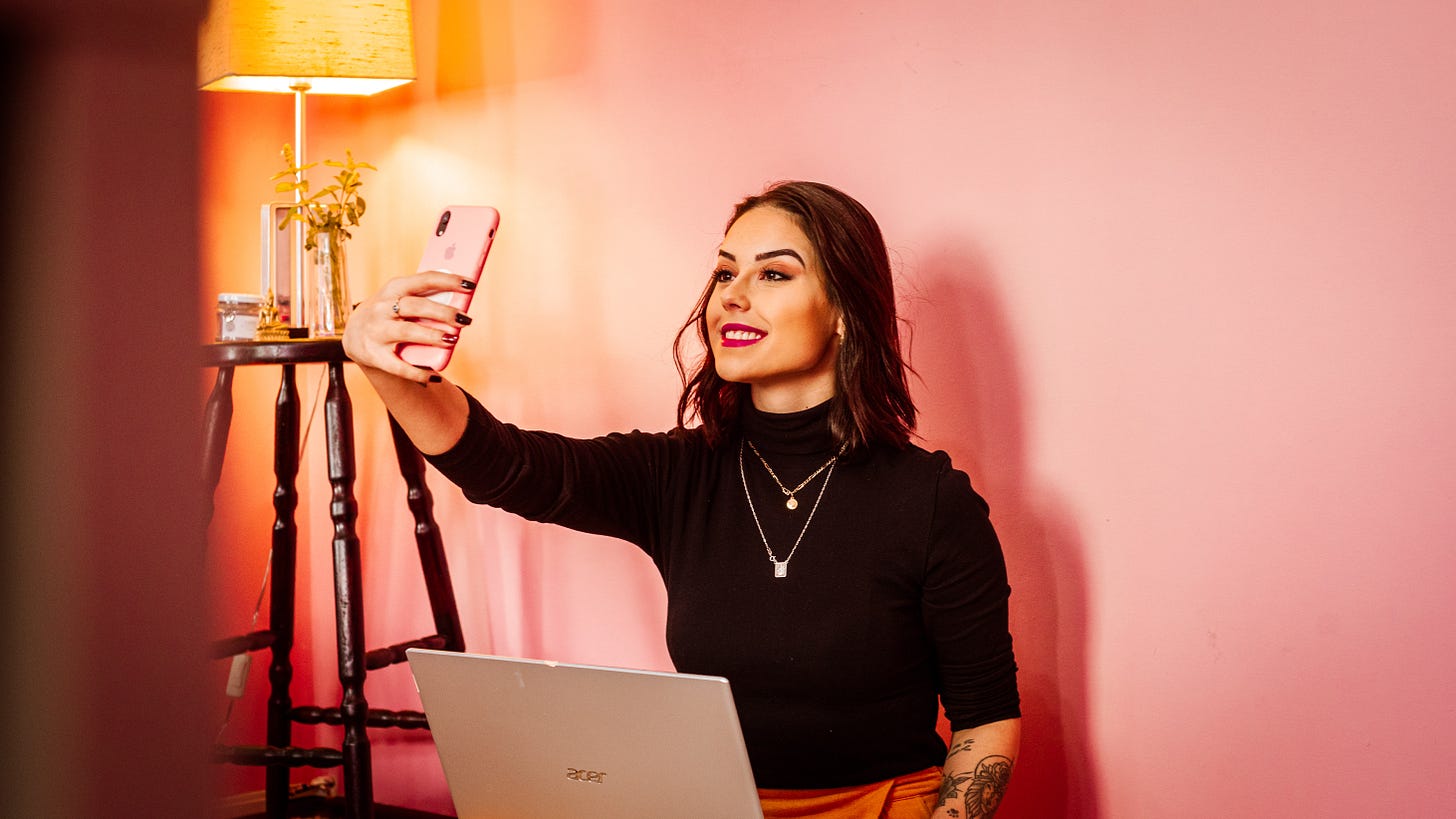 Building trust with your customers is not easy - it could take years of consistent effort to earn strong brand loyalty. But what happens if you build trust before you have a product to sell? What if you decide the product or service based on the needs of the audience that you've built?
Over the past few years, creators and influencers have started using the trust they have built to create products and sell directly to their audience. The applications of this tactic are wide ranging: B2B to B2C or even D2C. We explore this opportunity of first building an Audience and then creating a Business in this week's newsletter.
🧐
Market Gap
Harder to build trust when you're actively selling a product or service. Everything comes across as 'promotion'.

In India, Distribution is God. But building distribution is expensive and time consuming.

Feedback loop on new products is long.

Market research and iteration is a slow and expensive process for new startups.

Social (Facebook, Twitter, etc.) and other modern media (Podcasts, Newsletters, etc.) platforms have democratized content and audience creation. Anyone can create a niche audience given enough time and effort in the right direction.
🧗
Process
From Audience-First Products by David Perell:
Build an audience

Build a product

Scale the solution
The key is to build an audience in a niche area through content. Two types of content work: Education or Entertainment. Pick a niche and either educate them, or entertain them.
🥊
Players
The Art of Clear Writing - Writing Course by Amit Verma

10k Designers - Designing Course by Abhinav Chikkara

Complete Guide to Starting Up - Business Course by Ankur Warikoo

Education on Business & Entrepreneurship. Built audience via Linkedin.

Section 4 - Business Course by Scott Galloway

Business Education. Built audience via Podcast, Twitter.

HRX - Sports Apparel by Hrithik Roshan

Entertainment. Built audience via Films.

AliciaSouza.com - Online Store by Alicia Souza

Entertainment through Illustration. Built via Instagram

DancePeople Studio - Dance Studio by Melvin Louis

Entertainment. Built audience via Television, Instagram

Be Social - Book & Consulting by Karthik Srinivasan

Education. Built audience via Linkedin & Blog.

Meeplecon - Boardgaming Convention by an Offline Boardgaming Community

Entertainment. Built audience by offline events.

BlewMinds - Consulting by Sandeep Kochhar

Education. Built audience via Linkedin

Monk Entertainment - Influencer Marketing by Ranveer Allahbadia

Education + Entertainment. Built audience via Youtube

Digital Deepak - Digital Marketing Course by Deepak Kanakaraju

Digital Marketing Education. Built audience via Blog, Email List

The Better Home - Sustainable Home Care Products by The Better India

Entertainment via Positive Journalism. Build audience via its own website.

A Junior VC - Community (more in the future?) by Aviral Bhatnagar

VC/Startup Education. Currently building audience. Via Linkedin. Expect a product/service soon.
🧱
Build an Audience
🙏
Our Predictions
After Kylie Jenner's $600 million 51% sale of Kylie Cosmetics, influencers will increasingly look to monetise their audience by building products which have a significant long term potential against their short term brand deals.

New brands focused on a niches (childcare, gardening, etc.) may bring in an influencer as founding members to leapfrog trust building.

Direct To Consumer brands will flourish.

RBI is trying to figure out Digital Payments for Rural India. Through the combination of Rural Influencers and Digital Payments, Direct to Rural Consumers could be a brand new category.

Venture Capitalists, such as Aviral Bhatnagar, can use their reach to improve deal flow.
🛒 Opportunities
Identify areas where you have a unique insight/experience and start creating content to Educate/Entertain your audience. All you need is a 1000 True Fans to build a business.

Create courses based on your Knowledge or Experience on platforms like Teachable.

Leverage platforms like Gumroad to sell Info or Education Products to your audience. Checkout Daniel Vasallo or Jack Butcher.

Build a platforms that can enable celebrities with a large audience to launch their own brands.

Direct to Consumer is still niche in India – know an industry with margins eaten up by several layers of distributors? Build your own audience in this space or get someone with a large audience as an Investor/Co-Founder. Ex: Wrogn.

Equity Crowdfunding is illegal in India but why not pre-sell your ideas to your audience to fund product development?

Build your product in public and iterate based on feedback from the community.
🥡
Takeaways
Choice of monetization.

Direct feedback.

Differentiation.
🧐 Looking to explore this market?
You can drop us an email and we'll do our best to connect you to the right people.
📉 Challenges
"Celebrities have always sold products"
Exactly! Social Media has democratized the path to becoming a celebrity (albeit in your niche) and therefore expect more micro-celebrities to sell products & build businesses.
"Traditional distribution can reach more people"
The pandemic has forced brands online and a direct connect to customers will allow brands of the future to collect data on more customers and overcome supply chain collapses.
"I can just buy my audience with Facebook & Google Ads"
Fantastic thread by Ankur Warikoo on using ads for validating ideas. However, unless you are a Venture backed start-up, there are limitations to your ad spend capabilities.
"I'd rather build the product first – the audience will flock to the product."
Maybe. Maybe not. 🤷
If it's so great, why not build it in front of an audience? They'll appreciate your work and will provide valuable feedback.
🦋
Share the research with your Friends
🔗
Links